Starnberger See Image Gallery
Starnberger See
Beautiful coastline of Lake Starnberg with Starnberg in the background and visitors enjoying a walk.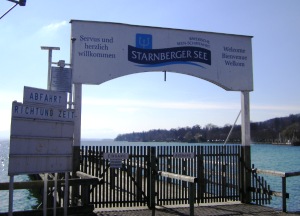 Landing Stage
Landing stage of the pleasure boats crossing the Starnberger See. Don't miss a boat trip, it's a lot of fun!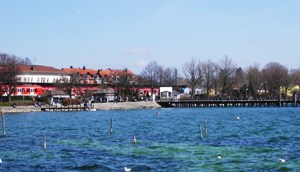 Train Station
In the background the suburban train station of Starnberg, bringing you directly to the Starnberger See.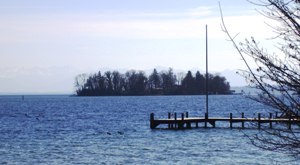 Roseninsel
The Island of Roses can be visited on weekends with a
Plätte
, a small wooden boat. On weekdays you have to swim ;-)
At the horizon you can faintly see the skyline of the Alps.
Wooden Boathouse
You can find these wooden boathouses all along the coastline of beautiful Starnberger See.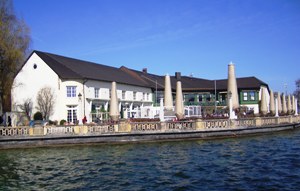 Restaurant
One of the many restaurants and beer gardens, where you can take a break, sit down and enjoy the delicious Bavarian food. Or just relax in the sunshine, watch the scenic panorama view of the Alps and drink a beer.