Private Rooms and Vacation Rental in Germany
Vacation Rental in Germany? Isn't this just for condos at the beach?
Actually it was until recently. But with the upcoming popular services like Airbnb and Wimdu, renting private rooms for short term stays has become mainstream.
It's a nice way to travel and can offer you many advantages. If you have already stayed in private accomodations I don't have to convince you that this is a great way to travel. But if you haven't tried the concept yet, let's find out if this is for you or not.
For obvious reasons I have never stayed in a rented room in Munich :-) But I have used similar services for short stays of 3-4 nights in other European capitals. Once we rented a houseboat in Amsterdam with 6 girls and another time we had a 4-room-apartment in Riga for the same 6 girls.
You see, this is one of the main advantages. As a group you can stay together in a bigger vacation rental and have lots of fun. But I'm getting ahead of myself....
How does it work?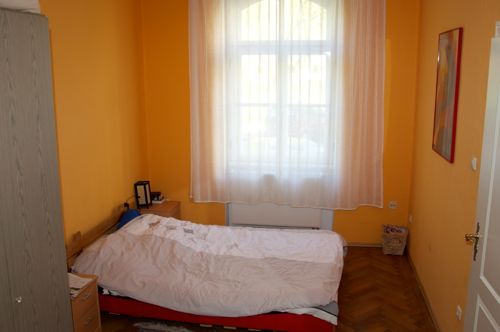 Currently there are two big platforms that offer private rooms in Munich:
Airbnb.com
and
Wimdu.com
.
These two companies have taken the concept of couch surfing and made it commercial.
Whereas couchsurfing is free of charge, you have to pay a rental fee for private rooms. Now you are a paying customer and get extra service and security.
Couchsurfers must start by filling a profile and make personal requests to potential hosts. This is more on a friend basis, than just a rental room. If this is what excites you, find out more here: Couchsurfing.org
Ok, back to our vacation rental in Germany. Yes, they are private rooms, but backed up by a big company. Both, Airbnb and Wimdu first visit the apartments and check out the host to make sure, everything is fine.
They take pictures, list the apartment on their platforms, arrange a cleaning service if needed, help the host to find an adequate price and take care of the booking process. The fee for all this administrative work has to be paid by the guest (this is you) and is around 5-8% of the total room price.
Still, private accomodation is a bargain compared to hotel prices.
Advantages of Vacation Rental over Hotel Rooms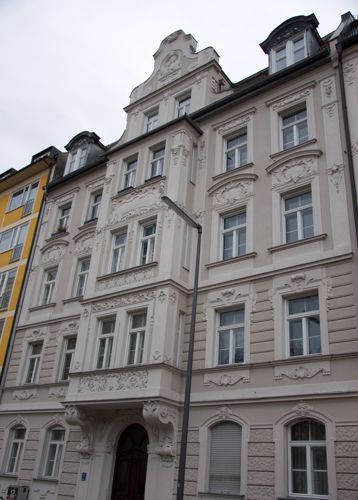 Price
You can't beat the price. Some hostels come close, but there you usually have to share room with 8 or 10 others to get the really cheap rates.
Availability
The rental companies claim to have more than 150.000 properties all over the world. Last time I checked for Munich there were more than a thousand accomodations listed.
Especially during high season like the Oktoberfest or important fairs hotel rooms are scarce and expensive. A private apartment might just solve your problems.
Variety
The places to stay range from shared rooms, to private rooms inside the hosts apartment to entire apartments, houses and even small castles.
Travel alone or with a goup up to 8 persons. We like to stay together in a flat rather than splitting into different hotel rooms, because it's much more fun.
Amenities
You have a fully equipped kitchen and can save on restaurant meals. Cooking with a bigger group even adds to the fun of your trip.
Go local
If you stay in a shared flat, you'll get to know your host and other locals. You're guranteed to have a much less touristy experience in Munich and might even get some great insider tips.
Reviews
Both platforms offer a review system similar to Ebay and Amazon. When booking apartments with many high ratings you can be pretty sure, everything will be all right
Disadvantages of staying in private rooms
If there are advantages, ther must also be disadvantages, right?
Convenience and Service
You won't get breakfast and room service like in a Munich hotel. Nobody will be tending your bed. You might even have to clean the flat yourself at the end of the stay.
Fancy Extras
No breakfast room, a restaurant downstairs inside the buidling and not even a hotel bar. If you're desperate to go to the gym, swimmingpool or a sauna during your trip, you're better of in a hotel.
Decide for yourself, if privat vacation rental in Germany is a way for you to stay in Munich on a budget.
Return from Vacation Rental in Germany to Munich Hotels