Oberschleissheim - A Tiny Village with three Castles
Oberschleissheim is a village in the northwest of Munich, easily reachable via S-Bahn. Most impressive about the town are its three castles and the Flugwerft Schleissheim (airfield with old airplanes) a part of the Deutsches Museum
When arriving at Oberschleissheim with the S1, you see immediately the sign post to "Schlösser" (castles). It's about 10 minutes walk until you reach the big complex.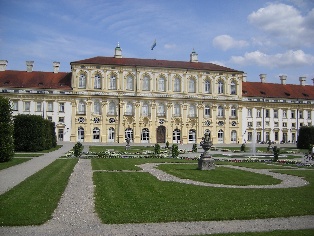 First you will see the old castle (picture above), that was built in 1617 with more than 200 rooms for Duke Maximilian I. It was used as a summer residence to promenade in the big gardens and to go hunting, one of the favorite leisure activities of the Duke.
The "new" castle is even bigger and was started in 1691, after the example of castle Versailles in Paris. Apparently most of the Bavarian Dukes and Kings were fascinated with France and wanted their castles to resemble Versailles.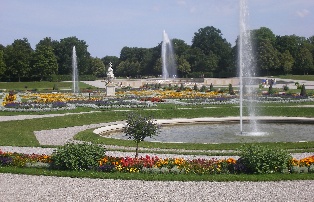 All three castles are surrounded by a huge baroque park, with channels and water fountains.
The channel system is connected to the rivers Amper, Isar and Würm and was not only used for fun rides of the royal court, but also to transport the construction material.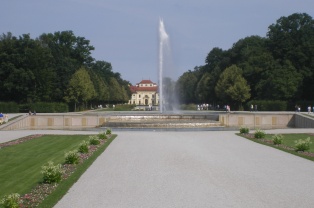 When you walk all the way through the baroque gardens, you will find Schloss Lustheim, the third castle.
It was built to honor the wedding of the Bavarian Duke with the Emperor's daughter Maria Antonia in 1685 and is situated on an artificial island in the palace gardens.
Lustheim palace was used purely for pomposity and splendor: gala events, dance activities and royal celebrations with lots and lots of food and drinks for important guests were held here.
Today you can visit the famous porcelain collection with Meissner dinnerware, table decorations and animal figures.